Why should your business use Bulk SMS?
Increase productivity
Bulk SMS allows you to contact thousands of customers instantly in one click. No more struggling to find time to contact your customers!
High open rate
98% of SMS are read, compared to the 20% open rate of email, so you can rest assured that your text messages will be read swiftly.
Instant & global coverage
Our connections to major networks ensure your messages get delivered fast and securely wherever the destination country is.
How can Esendex's bulk SMS service help improve your business?
Marketing & Promotions
Bulk SMS can deliver your special offer and new product launches into your customers' pockets in minutes.
Appointment Reminders
Simply use as a reminder or obtain a SMS Short Code to enable confirmation, cancellation and rescheduling options all via SMS.
Staff Rostering
Use SMS instead of phone calls to organize staff rosters or fill emergency shifts for quick response and efficiency.
Emergencies & Alerts
In critical events like a bad weather warning or server crash, bulk SMS is the ideal way to send thousands of safety and security alerts in seconds.
Customer Feedback & Surveys
Gather valuable feedback and insights from your customer using SMS Surveys.
Text Message Notifications
Use SMS to keep your customers up to date with their orders and deliveries for increased customer satisfaction.
What're the benefits of Esendex's bulk SMS platform?
Echo is our online platform for sending bulk SMS. It's reliable, feature rich and easy to use.
With 3 simple steps you can send thousands of personalised SMS to your customers.
More great features of Echo...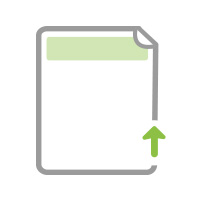 Fast upload & integration of data
You can upload data from various file formats (including .xls, .xlsx, and .csv) or import contacts from your CRM software, making it simple to add SMS into your current workflow.
Create contact groups for targeted & personalised messages
Sending mass text messages doesn't mean you have to compromise on personalisation. Our platform allows you to segment contacts into different groups for better targeted communication. By including personal information such as their name, date of birth and offer details, you can still create messages that are unique to each recipient.
Message scheduling
The message scheduling function allows you to time your SMS communications according to the needs of your customers, yet still remain efficient. Appointment reminders, promotions, notifications and greetings can all be scheduled in advance for a specific date and time, providing you the flexibility you need.
Message delivery & security guarantee
We commit to 90% of your SMS being processed within 5 seconds and 95% within 20 seconds, and are consistently outperforming this. We're ISO 27001 accredited, a global recognised information security qualification, that guarantees all processes and service conducted by us are performed with the highest standard of data security.